Saturday, October 20, from 7-9 p.m. — NCC
Families who love to play games are invited! Bring a game to share, or come to learn how to play a new one. Games will be enjoyed around multiple round tables, where each table will have one game set up to play. This can include strategy games like Risk, card games, tournament games, or even retro video games. Come and enjoy a fun night while getting to know more families at NCC.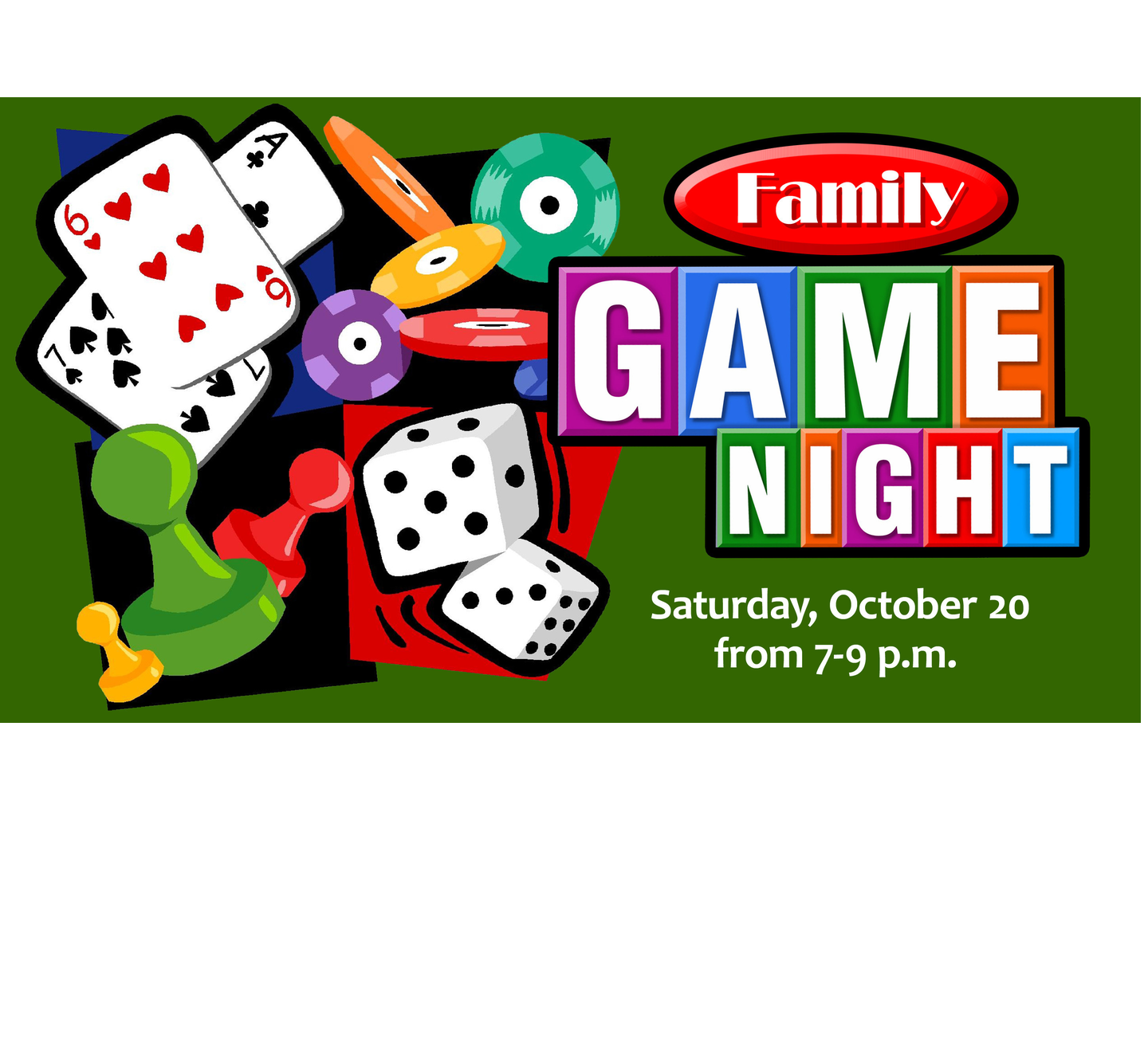 Saturday, November 3, begins at 5 p.m. — NCC Commons
Join us as we kick off another exciting season of Family Time! Experience a great and funny theater show. After the show, connect with other families over a buffet style dinner of pizza, salad, and a dessert. It is our hope that each family will come away from the evening engaged, entertained, and equipped. Great opportunity to bring friends and neighbors to join in the fun. Register online to let us know you plan to attend.
During the School Year:
Tuesdays @ 9 a.m. - Women's Morning Bible Study

Wednesdays @ 6:30 p.m. - AWANA (Children's Ministry)
Thursdays from 6 - 7:30 p.m. - Edge (Middle School Ministry)
Thursdays from 7:15 - 9 p.m. - Revolution (High School Ministry)
Saturdays @ 7 a.m. - Men's Fraternity Study

Sundays @ 9 & 11 a.m. - Thrive (5th - 8th grades)